Time to stop kidding myself and stop coasting on nothing. I have been hiding out at CMonster's place for a while and want to move on. The plan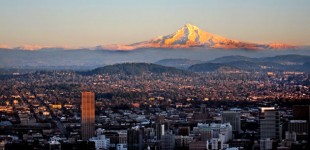 right now is focusing on Portland. I want to move to Portland, OR and find a home. From there I will get a job as quickly as I can and just start living again.
My life has been in this weird holding pattern for 3 years. In the last three years here in San Francisco, I have aged 10 years. I feel older, been sick a lot, physically hurt a lot, allergies gone mad, sanity slowly fading. It's been a fucking bitch living here.
I do have to say that for few blessings my time here has been like a trip through purgatory. I met my bf whom I love and adore, it's been 3 years and we seem to be okay together. We compliment each other but we still have this weird relationship that still seems to work.
Anyway, I am working out the details and will see how I can make it all happen.