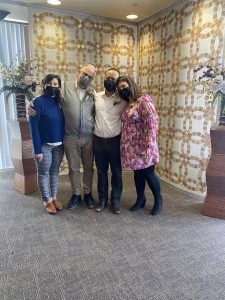 I just noticed that the last post I made was Feb 1st, but considering CMonster/Waffle and I got married on Feb. 6th there seems to be a missed opportunity there. AND, since then we went on a wirlwind vacation to Europe and put the pics from all that over on the Gallery Section. Anyway, the wedding was at Oakland City Hall and keeping it simple was the right thing to do. My sister Christine and niece Lacey were both there to make the day extra special.
Waffle (as he prefers to be known these days) took a while to get there, but getting married was part of setting up our future and in line with future plans we had. So much has happened this year! So much seems to be changing. I am very excited and scared for the evolution headed my way this year.
I will try and share more. Journaling is really good for me. I have been writing in a hand written journal for therapeutical reasons, but there is a lot I could be sharing here.
Cya!