The last week has been an upheaval in a way. A lot has happened and I am stuck in my own thoughts once again. That is like putting your feet in cement and is rarely helpful because searching the present for a solution takes ones eyes off the future and… well the hidden blessing… off the past as well.
Cooking for the Masses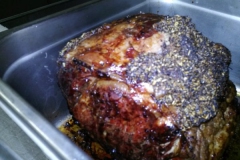 Last week I was very busy getting ready for and executing  a meal at the Groundswell space near Boonville. I planned for 120 people and saw close to 100 in the end although it was hard to get a solid count at any point. It was still such an amazing weekend. I got a little play time. I was in charge of the kitchen, but occasionally I had strong people who could take over and operate without supervision. PLUS… CMonster yanked me out of the kitchen for a hike on Sunday.

My Cooking Site – My On-Line Resume
In an effort to prepare for my next life-step-journey thing… I updated my resume site www.PastrySt8.com and www.FlavorSt8.com (pushing them to the same location). I consolidated the sites since my cooking career is somewhat parallel and my pastry future is so limited.
Life Journey Surprises
When we got back, CMonster had an email congratulating him on being accepted to school. This is something he had been working on for months. The only issue, it was here in San Francisco. Not Portland. He starts school in 10 months and moving to Portland seems moot. It's very disappointing, but at the same time it provides a rung on the ladder to reach for. I can choose a direction instead of waiting for the next domino to fall.
Now, I have to get out of his house and find a place in the Bay Area where we can exist together. Where we can have a home and where we can live as long as we need to. Moving to Portland is probably not an option now, but there is always time.
And… I decided to go on a diet… so I will start sharing that adventure here. I am doing something that is a little more hardcore than what is typically healthy, but I am sick of carrying this weight and sick of all the crappy food eating. And, back off the meat again for a while. Ugh, my guts have to look just awful.