I started a new med for depression and anxiety and my world has really changed. I am feeing much more balanced and much like my old self. If you only knew me well enough to see what that change was like, but I was not in a good place for a long while. I think many of my posts over recent years has really shown that.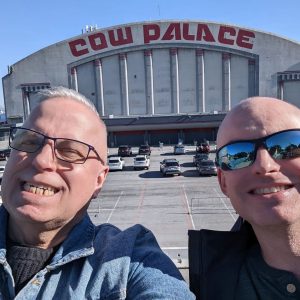 This week was something special for me too. Last week my partner (aka Waffles) went to L.A. for a few days and a good friend of mine stayed here and we spent a lot of time together. I got to decompress in ways I did not know I needed. Having Matt here was refreshing and made me feel appreciated. I also got some time to reflect on myself and realize some things about myself and about Waffles.
There have been some things that have been rising to the surface and seeing them through Matt's eyes was a bit of an eye opener. In some ways the break, and having someone else around, was a revelation. There are things about my Waffles that I thought I saw, but was not sure of. And being aware, I feel safer and better for it.
I might be less crazy than I thought. I might have less shame about myself than I thought. I care more, but I am more empathetic to the world around me. If this sounds like riddles, then so be it. But, my world had brightened and I am very grateful for it.