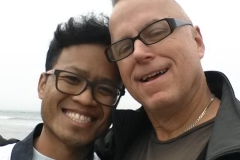 It was one of those weekends. It was one of those weekends when you are called to be the +1 with your partner and all his college friends who were getting together for a birthday. It was the time to witness drunken tomfoolery and gross gluttony and just general hetero weirdness. But there were also some very nice moments.
BF has issues
I was so uncomfortable being injected into this crowd at first. I was with a bunch of strangers sharing a house for 3 days and 2 nights and then there was my BF crawling up my ass insisting I get comfortable. It took a little while, but frankly once he blacked out from drinking I had a great time.
Gluttony Shell Fist Style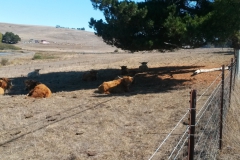 We went to have oysters at an oyster farm and ate them hand over fist. OMG they were so fantastic. We had them hot and fresh and with a lot of beer and while and various Asian liqueurs. More went back to the house, as well as a giant bag of clams, lumpia like mad and so much…. and then when we got back we met in Oakland and had Korean BBQ and left so full we were in pain.
It is time for a diet. It is time for a sensible direction and change back to decent food that is not going to kill me… oh my hell.