Just when I thought I could get away from drama in my life (yeah right), the path is changed. I thought in my previous post that I would be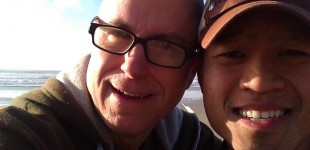 settling with C Monster in for the long run and last night we concluded that chapter. Poetically speaking – on Valentines Day.
Things are so raw right now and the reasoning behind it is not within grasp. I made some huge mistakes and in spite of trying to back pedal on them I cast the what I did and this is where I am left.
I really loved him and I loved more that he loved me back. But this love had so many very deep flaws in it. It seems to have been clear since the beginning of the year that this was becoming forced and desperate.