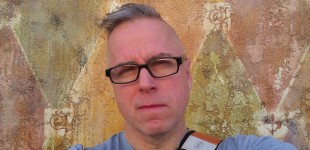 I made no secret about the self improvement things I have been working on since the beginning of the year. Books, practices and more. I am not faced with putting that into action and actually making something out of my life. It is mother-fucking hard to figure out what is right.
Seems like I feel a lot of resistance in any direction I go in, but I am not unawares that success does come with a price. Nothing, they say, is easy. But a lot of it may have something to so with the way the brain works – connecting to the soul – connecting to the chain that links us all as beings on this planet.

I watched this video twice this week (well the whole movie) on Netflix and have some to a lot of realizations in my thinking that seem to be working against me. If you have seen some of my gripes, many of them are addressed right here in the presentation.
my uber-dysfunctional relationship with my father and how I see him as really fucking me up as a human being in my life and the mess I have been seeing myself as…
"if it weren't for bad luck you would not have any luck at all" my mom said to me; not in a mean way but damn if it did not seem like it was true.
So what do I do with that and look forward? How do I resolved to live out whatever is left of my life in a way that is better and stronger and healthier? What is the catalyst to make that happen? part of it is to get over the fucked up shit Jack dealt me growing up and keep driving toward real goals.
find out WHAT I am sincerely grateful for
decide WHAT I want
focus on making those things part of my daily routine; outlook, vision
…and then?
I have to change a lot of things and many of them appear on the front of this web site. I have to let go and grab on to new things.