The weight of the world is on me as I write this. Dramatic as it sounds, I cannot stop thinking about everything.
My last entry was an attempt to douse a few of my distractions and close the door on some of the fucking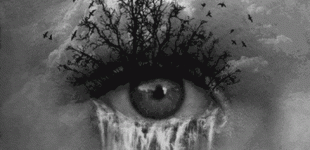 bullshit I let creep into my life. Alas it just seemed to clear the road for other things.
As much as I try to hunker down and find peace and some assemblance of happiness the fleeting it is.
It's impossible to communicate the inner conflicts and make sense of it while standing in the eye of the storm. And the storm really feels disorientating. There I go with my metaphors again.
Its how my brain seems to make sense of things but right now it just is not working.
(tmi section) Even this morning when C and I were having some yummy sexy time it all got to be too much. I just completely shut down… Information overload.
Yet I am all alone on this one too. C just can't understand though he really tries.
I feel like I need some time alone for a while and I need the ability to figure this out, though my choices have been really questionable.