The weekend is almost over and definitely a weird one. I was able to predict… really without knowing… that we were 4 days following a full moon because there was some crazy ass shit going on around this city. Now that was Thursday. Thus… my weekend began.
On Wednesday I had the absolutely best interview at a restaurant that could really be a new beginning for me. When I get this I will be screaming from the rooftops. I will finally be able to break away from all this technical work; web design and social networking shit. It is amazing how annoying and angst inducing all this is at the particular time.
I am putting a lot of weight on getting this job and the tension filling me is amazing; and not in a good way. I have no where to go after this. Nothing right now and knowing that is grinding salt into the would.
I can see myself in this job and when I worked IN THE JOB as part of my audition I felt like I belonged there. This is a huge leap forward for me. It makes up for all that time I lost fucking off with one thing or another.
Fucking off over Burning Man shit, moving from one hell-hole to another… just trying to move forward in life and all I do is end up spinning in my own shit.
IF I did nothing… would I be with Adolfo still living in a dead relationship? Who knows? I am with Chantha right now and I feel like we are uncommonly linked. So weird.
I can't base my life on my love-life, but having a partner like this makes life worth living. There is something lighter about every day when you have someone looking back at you that you know you love and loves you back.
No, we have not used 'those words' with each other and he emphasized like a couple times and my bullshit screen knows what he means.
Bottom line… I have to know what is happening with this job. I need to know if I have a future in this city. If not… what then? I have nothing left.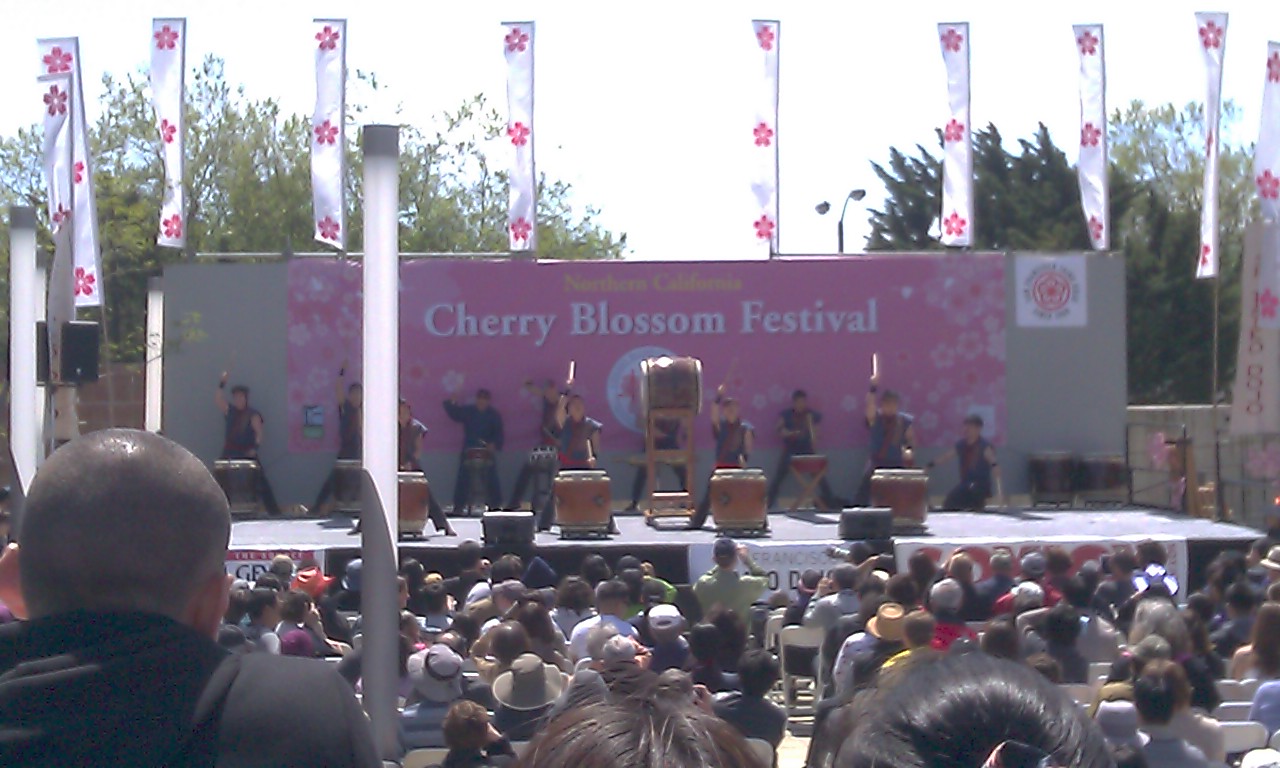 The pic above was from the Cherry Blossom festival today. Actually went there with Mark yesterday and Chantha today! He got a better pic of the hot drummer and when he gets it to me I will post it.
I am just prattling a lot tonight…. sorry about that.