You know, there is a lot of people in this world whom I have grown to love and appreciate. BUT, many of them are outside of a shell for me. I choose freinds and invest everything and somewhere along the way it became/becomes too much or I manage to fuck it up somehow.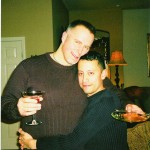 When I recently made a move to get back together with my ex, Adolfo, I really thought there was a chance something could come from it. I may have thrown too much too fast, especially for him and his life things that he is still dealing with.
I love/d him for a very long time and it can't just be turned off. We spent 6 years of my life together and I used the word "soul-mate".
But I was a fighter. I was a believer. I'm not sure how much I am anymore.
It does not help I met a nice boy recently who is 21 years younger than me. He is sweet and good company, but it's not exactly like we have had many deep conversations. Who knows…
None the less, my last entry is making a very loud sound in my head. I will have time to do a lot of thinking this week.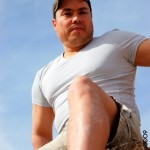 My best friend of 3 years here in Vegas has been dissing me more and more; taking me completely for granted. At the same time, he's come through on a couple pinches. I got mad at him last Monday because he stood me up for some reason and I have not heard from him since.
My friends in in L.A. seem a million miles away. Seeing Kaidy was huge and rewarding. Cooking for his friends was pure joy.
Jeffy-Jeff was not to be found while I was in L.A… bummer x 100
But, not to play the sad song, few people have gone as deep as these guys.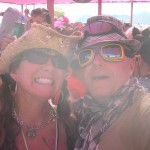 On the other side of the shell is my Burner Family. It's full of passionate people with deeply helped points of view, but at the same time deep and warm embarrass on every meeting. But even that is about to change.