I arrived in San Fran on Friday for 3 days of what was called a Burning Man Leadership Summit. My role in the community has been more of a facilitator with stuff BM related.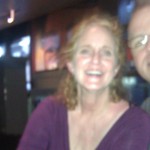 Well, I can say it was pretty fantastic and I stayed on point here for the reason I was here which was to grow. In spite of some people acting shitty I did okay and can be pleased with myself.
I got to meet some primo burners who are leaders here I have been longing to meet. There were lots of hugs and even a lot more tears than I expected to shed.
Alas, the weekend was punctuated with a budding romance, believe it or not. I met a guy here that really niched his way into my heart.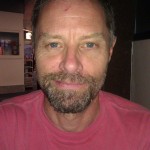 His nick name was Bruno and he was 10 years my senior. WHAT? Yes… but really a sweet guy. We kissed "until next time" at the gate for his flight home.
It was nice enjoying that moment. Well, I will post more tomorrow and put up some pics.
If you want to know more about the food I experienced see www.redcarte.com. and if you want to see my posts on the summit so far go to www.gayburners.com.