Heading back out to GroundSwell today… the new Radical Faerie idealized land in North Central California. The land is awesome though the spirit energy there is nothing like Wolf Creek. I think that will come over time, but neither do I think they want to be another Wolf Creek.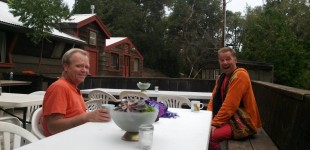 It's been interesting seeing where they are going with this project. I talked to several different people over the last 6 months who all seem to see it differently. However, the more I learn the more it seems like the consensus is coming together. I am not part of the creative team bringing this bad boy together but am encouraged to see what happens.
I have been able to participate solely on the deepest of fringes. But who knows what the future will hold for me.

Related articles