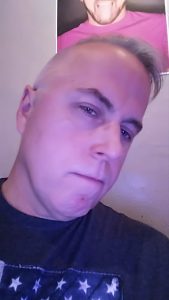 I started with a new therapist 2 weeks ago. The intake conversation left me in a very bad place. I was stunned how much she threw me off my center. The missing part of the equation, I did not know that was the kind of appointment we were going to have. I had no idea I had been assigned a psychologist.
It really took me more than a week to get hold of myself and I went into today's appointment stating my needs. If you are going to open pandoras box, please close it when you are done. In the end, we left today in a good place. There was nothing earth shattering or new that came out of it.
I have had a lot of problems with a majority of the mental health people I had to work with at the V.A..
 the first time I did this in San Francisco I met a shrink that was weird, in the course of the evaluation I felt really weird when it was done. She assigned me to a psychologist.
the psychologist was a full blown nut-bag. That put me off of Ft. Miley altogether on the subject.
the next person was a social worker who took me through something called CBTs, but there was a weird thing with him that we got along really well and it got in the way – big time. It really put me in a bad place.
moving on to a new facility, when I was finally diagnosed with PTSD. It was a diagnosis that FINALLY put me in a good place, but the journey was super hard. This time, the weight was on me. I really had a hard time and the guy that walked me through the CPTs was amazing, professional and a great guy. And now the journey is just continuing.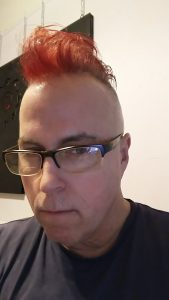 After that, when I got that diagnosis, broke my world a little. That was in 2019 (as I recall). I found people around me that took advantage of that distress. There are 2 people from my job that saw that weakness and did things that broken me was not able to deal with very well.
My PTSD comes from a couple different sources. There is a lot of childhood trauma sexual abuse. Then in 2016 here in San Francisco I was sexually assaulted again. A lifetime of struggling with my baggage and bad decisions and somehow I managed to survive to this day.
I can see my shortfalls but sometimes I cannot help but drive into the wall.