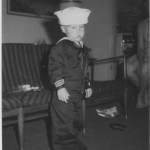 Since coming back from Burning Man I have made a lot of promises to myself, most of which I have managed to keep. These promises are all for my personal well-being and growth.
However, I have been left in this cloud where there is a distinct lack of direction and ability to latch onto something to get my life evolving forward.
I've made this promise of sobriety; not that I am a drunk or anything but I spent much of the last 2 years partying and doing things that were fun, but there is a point where one wants to take a step back and re-asses.
I've made this promise to eat food that is better for me; in fact I have been doing quite well. Fast food wrecks my internals parts and I feel bloated and gross after eating almost anything coming out of a drive-thru window.
I've set goals to create more and do more independent projects; I have 3 projects in the fire right now as seen on art23design.com
I am left without a sail right now and as I have worked to be a better person, both inside and out, I have found that something is broken.
Truth be told, I have been seeing a psychologist for a while talking about things in life and some of the baggage that I have been holding onto. A LOT OF STUFF keeps going back to the relationship between my father and I as well as my biological sister and I.

My father and I had a very painful and disconnected relationship growing up and I was exploring some of it in a
piece of art
I was working on last night. His voice and his verbal abuse that literally sought to break me into something as loathsome as himself:
You are worthless
You are nothing
You are a mistake
You are not worth carrying my name
And a lot more items that still echo in my head and have reemerged while struggling with this unemployment situation and struggling to find my foothold as I march forward. At some point in my life Jack Kraske and Scott Kraske became passive/aggressive enemies and faith and love for this man was crushed.
He and my sister will never understand where I am coming from and there was a point about 2 years ago when I finally realized, my father has no faith in me at all.
My biological sister was always the one who could do no wrong, her pedestal was pretty high
She lied about a fight we had to the family and there is no way she can recant without looking like a fool
She has told her 3 absolutely beautiful children she was an only child
She is denying access for her kids to my mom and lies to her constantly
There is obviously a lot of baggage there too. I have had to come to terms with that relationship falling away because I do not think she and I have had a conversation in 25 years. There was something a couple years ago and she cowardly hid behind her husband speaking out of pure ignorance and stupidity… long story.
It's all so very ugly and haunts me, because this is immediate family and is really filled with dysfunction and disconnection making "family" a four letter word. The people who are closest to you hurt you the worst. I feel like the black seed that has caused a cancer in this family that has gone beyond the immediate circle and branched up the chain enough that my mistakes are compounded by the history that began with my poor judgement. I refuse to be abused any more and I made another promise: To stop tearing myself down thinking it makes me humble… it just looks pathetic and hurts people that care about me.